Plumbing Services in Yukon, OK
Expert Plumbing Repairs & Maintenance in Canadian County
Edco Plumbing, Heating & Air provides plumbing services to homes and businesses in the greater Oklahoma City area. We are a family-owned and operated company that has been serving our community for more than 20 years. Our team is fully licensed, bonded, and insured so you know you're in good hands.
Please contact us at (405) 400-0485 for all your plumbing needs.
Comprehensive Plumbing Services in Yukon
Plumbing is one of the most important systems in your home or business. When something goes wrong, it can lead to serious damage and even health hazards. That's why it's important to have your plumbing system maintained on a regular basis. If you are experiencing problems with your plumbing system, give Edco Plumbing, Heating & Air a call. We can provide you with a variety of services including:
Water heater repair and installation
Sewer and drain services
Trenchless sewer services
Gas line installation and repair
Floor drain services
And more!
Why You Should Hire a Professional for Your Plumbing Needs
You may be tempted to try and fix your plumbing issue on your own, but this can lead to more serious problems in the future. When you hire a professional plumber, you know that the job will be done right the first time around. Our plumbers are trained and certified to handle any job that comes their way, no matter how complex.
Here are some of the benefits of hiring a professional plumber:
You know the job will be done right
You can rest assured that there are no hidden leaks or problems
You can avoid the mess and hassle of trying to do the job yourself
You can avoid future problems and repairs
You can avoid health hazards and damage
You can avoid the high costs of doing it yourself
Don't forget to contact us for all your plumbing needs.
We Are Here to Help
Services Offered
Honest Reviews
From Happy Customers
"Thank you so much Edco."

- Rex Carney

"Highly recommend!"

- Colt Allen

"Good Service & Excellent Performance"

- James L.

"He wasted no time getting started on the repair and was completely finished within the hour."

- Laurie Meyer

"Eco Plumbing, Heating, and Air have our business from here on out because we know they will get the job done right and never overcharge you."

- Kainyn C.

"We would highly recommend for installation of a fireplace insert or any other Plumbing, Heating and Air needs."

- Randy Unger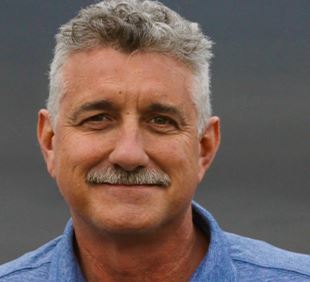 Ed Gregory has been in the plumbing, heating and air industry since 1982. Ed served on the Oklahoma City Plumbing Board for over 20 years. He has also been an active member of PHCC for 14 years, and served as the OKC Vice President for 2 years. Ed Gregory has won numerous awards such as the Outstanding Young Man of America, RIDGID® Experience Winner, and the BBB Torch Award. He is also a registered Native American Businessman (Cherokee) and takes pride in his heritage.
Why Choose Edco Plumbing, Heating & Air?


Learn Why We're the Right Choice
Local, Family Owned Business

Fast Response Time

Experience