The Name You Can Trust
Providing Quality Plumbing, Heating, & Cooling Services to Oklahoma City Since 1989
Plumbing, Heating & Air Services in Norman, OK
We Are a Local, Family-Owned Business!
With over 30 yeas of experience, our Norman experts know all too well how frustrating it can be for our customers to experience a sudden HVAC or plumbing issue. From discovering a basement flood to the installation of a brand-new furnace, we have seen it all and have been able to deliver an unparalleled service experience. Edco Plumbing, Heating & Air has garnered a pristine reputation for providing efficient and effective services.
---
Fill out our quick and easy contact form or call (405) 400-0485 to learn how we can help you!
---
Plumbing Services Near OKC
Perhaps the most inconvenient plumbing issue is when you go to turn on the water for a refreshing shower or bath only to discover the water running is ice cold. At Edco Plumbing, Heating & Air, our experts are well equipped to handle all your water heater issues. If you are sick of a water heater that requires a tank, you may benefit from a tankless water heater. This machine heats up water as you need it rather than store the liquid in a tank to be used later.
Our other plumbing services include:
Comprehensive Cooling & Heating Services
Without regular maintenance, an air conditioning system won't last or perform as efficiently as possible. From residue collecting in the equipment to small issues that could turn into costly repairs, routine maintenance can help you ensure you are getting the most out of your HVAC system. At Edco Plumbing, Heating & Air, we offer maintenance options for both your heating and cooling systems to ensure you are never left without the comfort of central air during the extreme weather conditions of summer and winter.
If there comes a time when you do discover your HVAC system has an issue, our experts will be by your side for prompt and reliable service. You can trust our Norman team to investigate the situation and offer a solution quickly. If your HVAC system is unfortunately beyond repair, we can quickly install a new heating or cooling unit.
Call Our Experts at
(405) 400-0485

!

With over 30 years of experience, our Norman team has earned a great reputation from all the customers we have helped. We understand that an HVAC or plumbing service can be costly and provide certain coupons and financing options.
---
For your service appointment, fill out our quick and easy contact form today.
---
We Are Here to Help
Services Offered
Honest Reviews
From Happy Customers
"Thank you so much Edco."

- Rex Carney

"Highly recommend!"

- Colt Allen

"Good Service & Excellent Performance"

- James L.

"He wasted no time getting started on the repair and was completely finished within the hour."

- Laurie Meyer

"Eco Plumbing, Heating, and Air have our business from here on out because we know they will get the job done right and never overcharge you."

- Kainyn C.

"We would highly recommend for installation of a fireplace insert or any other Plumbing, Heating and Air needs."

- Randy Unger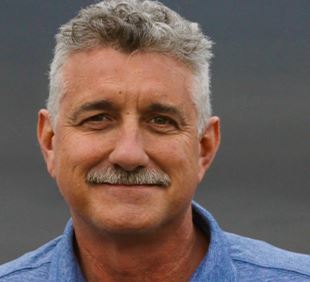 Ed Gregory has been in the plumbing, heating and air industry since 1982. Ed served on the Oklahoma City Plumbing Board for over 20 years. He has also been an active member of PHCC for 14 years, and served as the OKC Vice President for 2 years. Ed Gregory has won numerous awards such as the Outstanding Young Man of America, RIDGID® Experience Winner, and the BBB Torch Award. He is also a registered Native American Businessman (Cherokee) and takes pride in his heritage.
Why Choose Edco Plumbing, Heating & Air?


Learn Why We're the Right Choice
Local, Family Owned Business

Fast Response Time

Experience