The Name You Can Trust
Providing Quality Plumbing, Heating, & Cooling Services to Oklahoma City Since 1989
Plumbing & HVAC Services in Edmond, OK
Helping Customers with All Their Home Service Needs Since 1989
In these modern times, we have grown accustomed to climate-controlled homes, fresh running water, and automated toilets. However, one small issue with any of these modern conveniences and it is like we are living in the past.
At Edco Plumbing, Heating & Air, we provide complete HVAC and plumbing services in Edmond and have technicians that know how frustrating it can be to return home after a long day out only to discover a pool of water in the basement or the AC pushing out warm air instead of cool. For this reason, we offer our customers prompt, efficient service to get your home back to the comfortable oasis you are used to.
---
For your service appointment, call us at (405) 400-0485 or fill out our online form.
---
Heating & Cooling Services
Losing the AC in the middle of a heat wave or a heater breaking down on a cold winter night can make life miserable. When your system stops working completely or you notice a strange noise coming from the vents, don't hesitate to call our Edmond experts. We have a team of trained and licensed technicians who can come to your property and perform a thorough inspection to determine the reason for your system malfunction. Once properly diagnosed, you can trust our experts to effectively get the job done ASAP.
We can do more than just resolve and repair your HVAC issues. Our Edmond team can also perform routing cooling and heating maintenance on your equipment to ensure the health and longevity of the system. If your system is on the older side, you are building a new space, or your equipment is beyond repair, we can also install a brand-new cooling or heating system.
Plumbing Services
Issues with plumbing can cause extensive damage to a property, if not caught promptly. Even a tiny clog can turn into a major flood if left to deteriorate. Luckily, Edco Plumbing, Heating & Air provides a variety of plumbing services to help you resolve your issue. From easy tasks such as sewer and drain cleaning to whole home repiping, you have your back.
We also help Edmond residents with the following:
Reach Out to Edco Plumbing, Heating & Air Today!
We have been in business for over 30 years. This means our Edmond team has been able to garner a great reputation from all the customers we have helped. We understand that an HVAC or plumbing service can be costly and provide certain coupons and financing options.
---
For your service appointment, fill out our quick and easy contact form or dial (405) 400-0485 today.
---
We Are Here to Help
Services Offered
Honest Reviews
From Happy Customers
"Thank you so much Edco."

- Rex Carney

"Highly recommend!"

- Colt Allen

"Good Service & Excellent Performance"

- James L.

"He wasted no time getting started on the repair and was completely finished within the hour."

- Laurie Meyer

"Eco Plumbing, Heating, and Air have our business from here on out because we know they will get the job done right and never overcharge you."

- Kainyn C.

"We would highly recommend for installation of a fireplace insert or any other Plumbing, Heating and Air needs."

- Randy Unger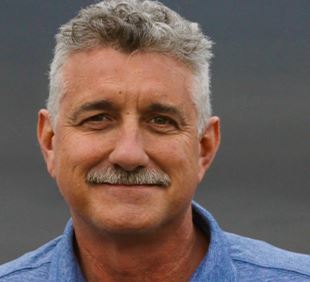 Ed Gregory has been in the plumbing, heating and air industry since 1982. Ed served on the Oklahoma City Plumbing Board for over 20 years. He has also been an active member of PHCC for 14 years, and served as the OKC Vice President for 2 years. Ed Gregory has won numerous awards such as the Outstanding Young Man of America, RIDGID® Experience Winner, and the BBB Torch Award. He is also a registered Native American Businessman (Cherokee) and takes pride in his heritage.
Why Choose Edco Plumbing, Heating & Air?


Learn Why We're the Right Choice
Local, Family Owned Business

Fast Response Time

Experience