Heating Installation in Edmond
Quality and Reliable Heating Systems
We understand how essential a well-functioning heating system is, especially during those chilly winter months. Having a reliable source of warmth in your home can make the difference between a cozy winter and a cold, uncomfortable one. At Edco Plumbing, Heating & Air, we are here to ensure that your heating installation needs are met promptly and efficiently, with minimum disruption to your comfort and daily routine.
Our team of certified professionals at Edco Plumbing, Heating & Air is not only skilled but also dedicated to providing top-quality services to our valued customers. We ensure each heating system installation is performed meticulously and with the utmost attention to detail, allowing for optimal performance and longevity. Trusting us with your heating installation guarantees you a winter of comfort and peace of mind.
If you need a new heating system installed in your home, call us at at (405) 400-0485 or fill out our online form to schedule an appointment.
Upgrade Your Heating System: Edco's Installation Services
At Edco Plumbing, Heating & Air, we offer a comprehensive range of heating system installation services to suit a variety of needs. Whether you're replacing an outdated heating unit, installing a brand new system in a newly-built home, or upgrading your current setup for increased energy efficiency, we have the expertise to get the job done right. Our technical team stays up-to-date with the latest advancements in heating technology, ensuring that we can offer you the most efficient, cost-effective, and environmentally-friendly heating solutions available.
Here are some key benefits you can expect when you choose us for your heating installation:
Expert installation: Our certified technicians have the skills and experience to ensure your new heating system is installed correctly and operates at peak efficiency.
Quality equipment: We partner with leading manufacturers to provide you with high-quality heating systems that deliver outstanding performance and reliability.
Energy efficiency: Our top-of-the-line heating systems are designed to maximize energy utilization, thereby reducing your energy bills.
Excellent customer service: From your initial consultation, right through to after-sales support, our team is committed to providing you with an exceptional customer experience.
With Edco Plumbing, Heating & Air, you can rest assured that your heating system installation will be handled with professionalism and precision, resulting in optimal comfort and performance for years to come.
How Do I Know When to Replace My Heating System?
The most common reason that homeowners consider replacing their heating system is because it is too old and needs to be replaced for a number of different reasons.
There are a number of signs that your heating system may need to be replaced, including:
Uneven heating throughout the house
Expensive home heating bills
Frequent repairs
Odors or noises coming from the heater
Lack of warm air coming from the vents
Cold rooms or areas in your home
If you have noticed that your heating system is old, constantly breaking down, and costing you a lot of money to keep running, it may be time to consider replacing it. Our Oklahoma City heating installation experts can help you determine if it is time to replace your system.
Why Choose Edco Plumbing, Heating & Air for your Heating Installation?
At Edco Plumbing, Heating & Air, our long-standing reputation as a trusted provider of heating installations in Edmond, OK, is built on our unwavering commitment to quality, integrity, and customer satisfaction. We understand that every home has unique heating needs, which is why we take a tailored approach to each project, working closely with you to understand your specific requirements and budget. Our aim is to provide heating solutions that not only meet but exceed your expectations, delivering superior warmth and comfort to your home.
Contact our heating installation experts online or call us at (405) 400-0485 to learn more about what type of heating system would be best for your home.
We Are Here to Help
Services Offered
Honest Reviews
From Happy Customers
"Thank you so much Edco."

- Rex Carney

"Highly recommend!"

- Colt Allen

"Good Service & Excellent Performance"

- James L.

"He wasted no time getting started on the repair and was completely finished within the hour."

- Laurie Meyer

"Eco Plumbing, Heating, and Air have our business from here on out because we know they will get the job done right and never overcharge you."

- Kainyn C.

"We would highly recommend for installation of a fireplace insert or any other Plumbing, Heating and Air needs."

- Randy Unger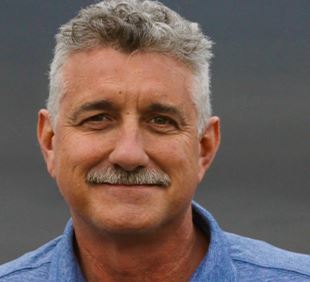 Ed Gregory has been in the plumbing, heating and air industry since 1982. Ed served on the Oklahoma City Plumbing Board for over 20 years. He has also been an active member of PHCC for 14 years, and served as the OKC Vice President for 2 years. Ed Gregory has won numerous awards such as the Outstanding Young Man of America, RIDGID® Experience Winner, and the BBB Torch Award. He is also a registered Native American Businessman (Cherokee) and takes pride in his heritage.
Why Choose Edco Plumbing, Heating & Air?


Learn Why We're the Right Choice
Local, Family Owned Business

Fast Response Time

Experience